Details: Speaking, Presentations, and Classes
Writing Classes or Presentations
Get Started in Writing for Children
Drawing on my experiences as the author of over 100 children's books, a publishing professional, and a longtime writing teacher, this presentation (or series of presentations) introduces audience members to the exciting world of writing for children.
I regularly teach writing classes for adults through a variety of community venues. You can check out my calendar page to see what classes I already have scheduled for the near future.
Today's authors are required to help with the book marketing process. So in this engaging session (or series of sessions), I share the expertise I gained as a longtime marketing professional. I teach other writers some of the tips and tactics they can use to effectively market their own books. (Note: I also offer a book marketing coaching service.)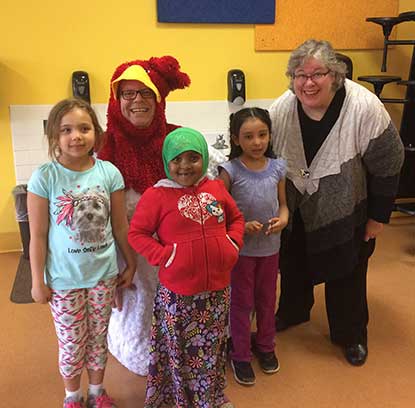 Writing Classes or Presentations
I love the chance to interact directly with students—and to inspire them individually as they begin a new writing project. So I've found that classroom-sized writing workshops (rather than auditorium-sized presentations) are the best format for my school visits.
Adventures in Story Writing
This workshop inspires students to put together the key ingredients of a story and kickstarts them on creating their own imaginative tales.
The Clue to Writing a Great Mystery
This workshop gives students all the clues they need to start creating exciting mysteries full of action and suspense.
This workshop helps teach students some of the skills they'll need for nonfiction writing projects, including choosing a topic, effective research, and organizing their information.
Perfect for school family nights or intergenerational events in libraries and other community settings, this event gets family members of all ages working together to create their own personalized stories that will serve as a lasting keepsake.
For further details or to inquire about my fees and availability, please contact me.